find the right system
See your results or try the quiz again.
How many first floor windows and doors are you protecting?
How many motion sensors do you need? Place in key areas an intruder would have to pass through.
What can we help you with?
Deterring break-ins
Preventing fires
Freezing/burst pipes
Water damage/leaks
Panic button
Indoor video footage
We've put together a package for you. Enter your email to see your recommended package.
Please enter a valid email address
submit
Personalise your SimpliSafe home security package
1

These are your starting components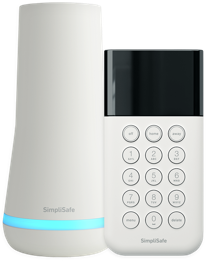 Every system needs
these core units:
Base Station
cloud
Wireless Keypad
cloud
SimpliCam
obsidian
2

Add protection sensors to your system

Choose your sensors. We'll guide you step-by-step with
advice from our security pros. We'll pre-program your
system and send it right to your door. You'll have it set up
in just a few minutes.